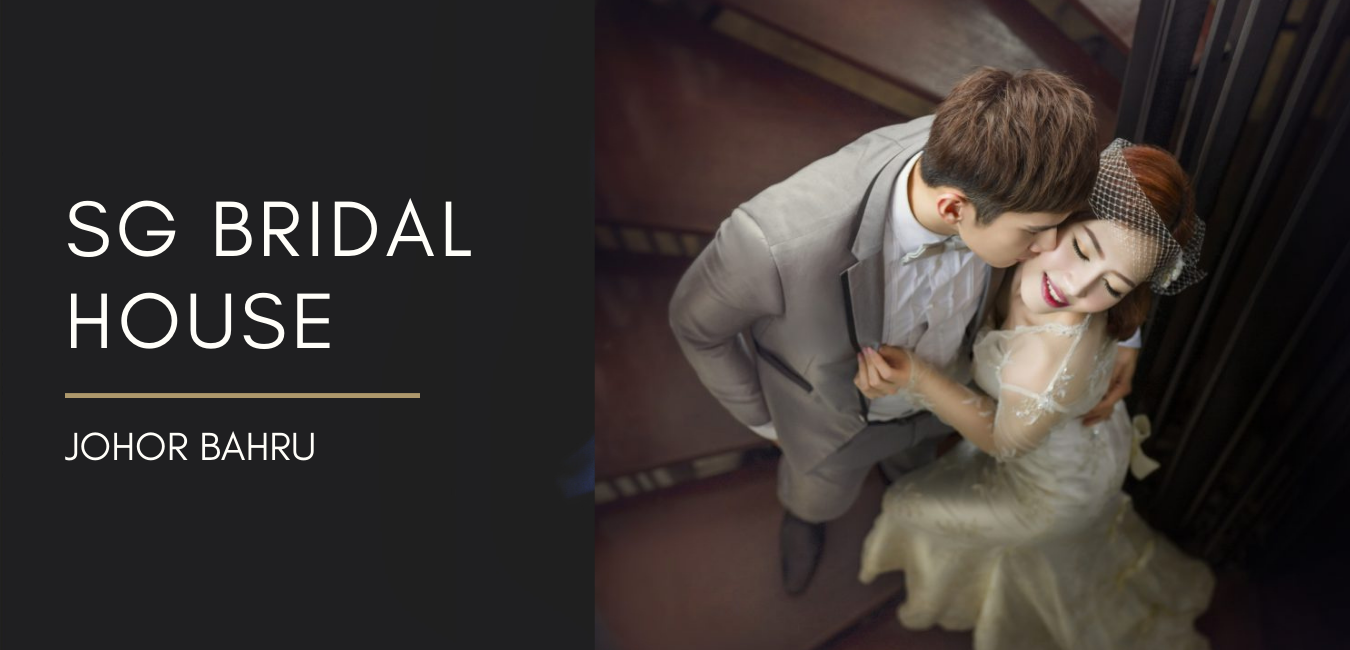 We are SG Bridal House. A creative Bridal House that is passionate about photography. We love bringing people in love with shots that are fun, romantic, sweet and sometimes silly reflecting the true YOU!
We cover authentic and stunning location in and around Johor Bahru, Desaru, Puteri Harbour, Iskandar Puteri and many more in Johor.
Although we are JB based photography studio, we are always keen to bring our photography to you. including Singapore.
Capture Those Precious Moments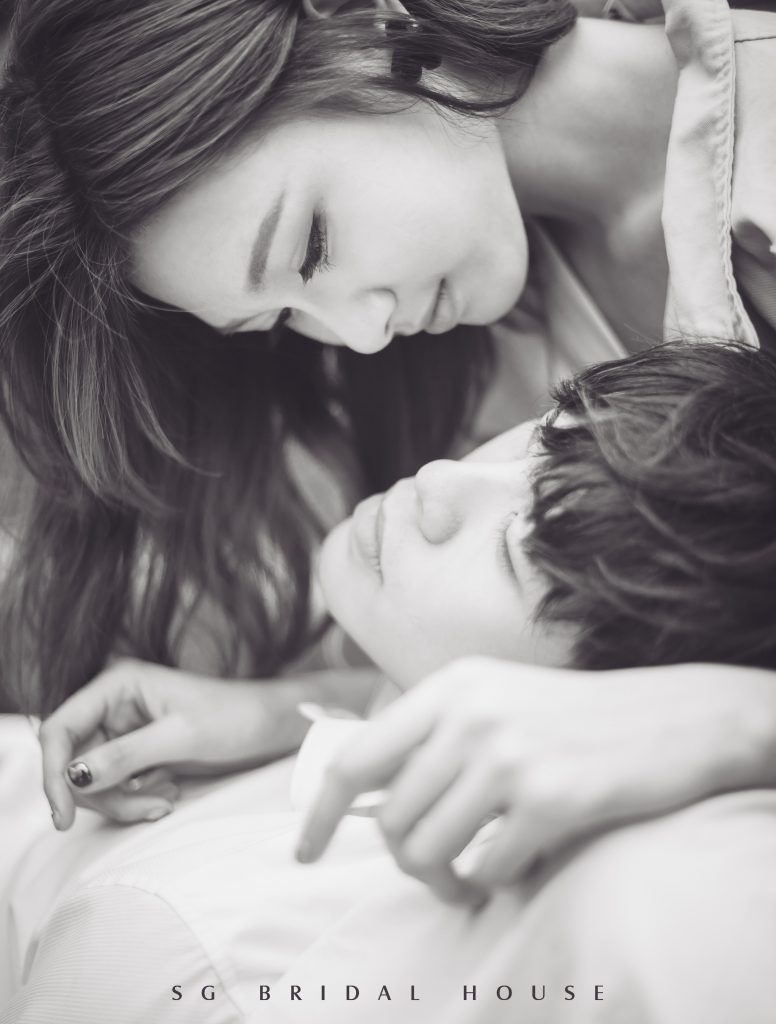 OUR SERVICES 
We Provide One-Stop Photography, Makeup, Styling Service | 我们提供一站式摄影,化妆以及形象的服务
☑️ Wedding Dress Rental| 婚纱租借
☑️ Pre-Wedding| 婚纱摄影 
☑️ Overseas for Pre-wedding and Wedding Day| 国外婚纱摄影 
☑️ Actual Day Photography 婚礼当天摄影
☑️ Actual Day Videography 婚礼当天影片
☑️ Gown Rental | 礼服租借 
☑️ Wedding Day | 婚礼当天摄影 
☑️ Anniversary | 纪念日摄影 
☑️ Event | 各种活动拍摄
☑️ Wedding Day and Night Make-up | 婚礼当天化妆 
☑️ Studio Make-up | 工作室化妆 
☑️ Stage Make-up | 舞台走秀化妆 
☑️ Dinner Make-up | 晚宴化妆
TESTIMONIALS FROM OUR CLIENTS
Very professional service. Did my pre-wedding photoshoot with them 10 years back and just engaged them for my family photoshoot this year. Still as awesome experience. Friendly staffs and good service. The make up n photo taking skills are nice as well.
We engaged SG Bridal House on the recommendation of our friend for our pre-wedding photoshoot in March and also got our actual day gowns and coats from them. Throughout the last 6 months, our coordinator, Vernice has provided excellent and very professional service, and always prompt in getting back to us with our requests or questions, someone whom we can truly rely on.  On the day of the photoshoot, Ah Lok, our photographer took time to share and discuss with us the details, to understand our needs, and to make sure the background and venue of the indoor and outdoor photoshoots are different from that of our friend.  Ah Bin, our photographer's assistant promptly assisted the photographer to create all those beautiful background and effects for the photos; he even helped touch up my makeup and changed my hair accessories when we were out for the outdoor photoshoot.  Our makeup artist did a great job too; her makeup and hairstyling skill are fantastic and she created five different look for me that day.  All other staff are always friendly and polite throughout our visits. My husband and I rarely take pictures and if yes, it will usually be with a smug little smile. Our pictures turned out amazing, over our expectation and this is the effort of everyone from SG Bridal House. They have made the whole process so enjoyable and did their best to create that bright smile on our face. They even gave us free ride to and fro JB City Square, which make our trip to their studio so much more convenient and less tiring. Thank you very much SG Bridal House for your effort, all of you are amazing. To summarize, excellent service, great selection of gowns, reasonable pricing and non-pushy and would highly recommend them to everyone.
My husband and I are very satisfied with the service provided at SG Bridal and would be recommending them to our friends and families! 
We would like to thank our coordinator, Soon Rui, who has been with us throughout this whole journey (about one year!). She has been very helpful and always tries her very best to fulfil any request we (or our families) might have or are concern about. She is prompt with her replies and you can feel very safe and at ease with her to rely on.
The team that helped us with our pre-wedding shoot is also amazing. Ah lok our photographer took time to discuss certain concepts we had in mind and also made sure that our poses or backgrounds were different from that of my cousin (who also engaged them during her wedding a year ago). K'men and Yiwen, our MUA also did a good job. Love how there was a variety of styling! Ah Bing our shoot helper was the man behind some of the wonderful effects, throwing my gowns etc. 辛苦你们了!
We enjoyed the whole process very much and felt really comfortable in every single aspect. Thank you so much SG Bridal House!!
Thank you very much to Sg Bridal team for giving us a very memorable photo shooting experience. Both of us enjoyes every moment with them. They are very quick in responding to all our doubts and questions . Come to the photos selection day , they are still giving us their professional advise and make the progress more efficient. Special thank to the Manager (Jeff) , Photographer (Roxas), Makeup artist (Yiwen) and last but not least the Sales Person (Kay) , who always provide the most professional service to us .
STRONGLY RECOMMENDED!
Very professional and personal service.
Would personally recommend package planner Shirley here.
She's one of a kind, patient n helpful which none can compare
Come check us out at our Gallery in Johor Bahru
No.108, Jalan Harimau Tarum,
Taman Century,
80250 Johor Bahru
Johor, Malaysia
Tel : +607 333 8813
Whatsapp: +6019 5593153
Email : enquiry@sgbridalhouse.com
SG Bridal House Sdn Bhd | 200401024203 (662709-M) | Incorporated in Malaysia